Essay About Running For President
Note: Forum staff did not edit or revise these statements in any way. They are directly from the candidates in their own words. Their views do not necessarily represent those of the Forum.Statements from each of the candidates are below, listed in the order they were received. Acting in accordance with ASCMC election rules, comments have been disabled for this post.
Candidates will be giving speeches on Tuesday, September 24th at 8:30 pm at the Athenaeum.
Brittany Arneson
Hey guys! To tell you a little bit about myself, I am a CMS water polo player, I'm a SoCal native, and my favorite quote is from Kerouac: "Be in love with your life. Every minute of it."
If elected Freshman Class President, my main objective is not to simply make our freshman year amazing, but to help make our class into a family.  My goal is to build the class of 2017 into a cohesive unit of fantastic individuals. I'm talking about class tanks, monthly freshman competitions, and movie nights (Pitch Perfect, anyone?). I think we should want to actually get to know the people who we will be spending four years of our lives with. Not just names and faces, let's actually form friendships. Let's foster a community that supports one another, no matter what. I want you all to know that I'm here to listen, to help, and just be there for anyone that needs a friend. Anyone you elect for class president will help ensure that the legendary party scene will be maintained; if elected I will do everything in my power to provide everyone with the opportunity to get to know one another. I plan to do this through events that aren't just cool and memorable, but ones that are actually meaningful experiences.
Alex Brenner
My name is Alex Brenner. I've lived in San Francisco and New York City, but my home is now here at CMC. From the first time I stepped onto this campus, I knew this was the only place for me. When I applied ED, I thought I knew how great the school was, but after just a few weeks, I could truly feel the passion and openness here.
I love CMC. The supportive community here has truly helped me adjust to living on my own for the first time. It means so much to me to know that our class is really one big family. We're going to be in this together for the next four years and I want to make sure we have the greatest time of our lives.
So why am I interested in being your freshman class president? I want all of us to feel at home here. I've already started planning events to bring us together, such as Freshman Fridays, Class Adventure Days to Santa Monica Beach, and nights in LA. I truly look forward to getting to know you better, and working on your behalf, so please let me know your ideas and suggestions.
I've tried to meet as many of you as possible these past few weeks—whether it has been at different tables at meals or simply talking with many of you in between classes.  For those who I haven't met, I look forward to getting to know you in the coming weeks.  If I am elected class president, I hope you'll always feel comfortable telling me what's on your mind.
I don't simply want to have the title as Freshmen Class President.  Rather, I want to be your voice, your representative, and your friend.
Tyler Finn
Hey there fellow freshman!
I'm Tyler Finn and I am so excited to be running for Freshman Class President!
I am running on a simple platform: FAMILY.
I look at the sophomore class, junior class, senior class, and what I see are families who care deeply about one another, love to have fun with one another, and are stoked to be able to work together each and every day they're here at CMC. I look at the other three classes as a whole, and realize that they are also part of a larger CMC family.
Becoming a Freshman family and integrating into the CMC family will both take some time, but I have a few steps to help us get there:
1. Follow in the footsteps of Iris (current Sophomore class prez), and put together a FroCo. The FroCo will be made up of 10 Freshman who are interested in helping me throw bomb events. I want to get your ideas on what events to throw, themes, and publicity, so that everyone can get out and meet their fellow Freshman!
2. Throw bomb events for Freshman. All Freshman attend. Everyone meets everyone!
3. Throw bomb events for Freshman and other classes. All CMC kids attend. Everyone meets everyone!
Three easy steps and a lot of hard work, and we'll be well on our way to becoming a family!
Stay Classy CMC,
Tyler
Sarah Gissinger
Hey CMC Class of 2017!
My name is Sarah Gissinger and I would love the opportunity to represent you as Freshman President.  I have a lot of great ideas to help each of us have the best first year at the happiest college in America!
Some of these ideas include:
Class socials and events to bring our class closer together (anything from mixers to movie nights; let me know what types of events YOU want to see!)
Spirit gear such as 2017 class tanks
Service projects on a regular basis, so we can reach out to our community while bonding as a Freshman Class
Ways to make your voice heard: I will establish a Freshman Council to help make important decisions that will affect our class, have monthly surveys and forums where you can voice your opinions, and make myself available to you for questions, concerns or ideas!
I have experience with leadership and student government; during my senior year I served as Vice President for a student body of over 3,000 students. But what makes me most qualified to be your Freshman Class President is how much I already care about Claremont McKenna College and its students. I truly want every member of the Class of 2017 to have an amazing experience. I believe I can help unify our class, listen to your ideas and concerns, and take action to make 2017 the greatest class CMC has ever seen!
Please vote Sarah Gissinger for CMC Freshman Class President on Wednesday, September 25!
Feel free to reach out to me at any time!
Email: [email protected]
Facebook Page!
First Freshman Class Survey!
Haley Goodman
Hello Class of 2017! Although we've only been here for a month, I couldn't be happier that I'm at CMC. My favorite part of being a freshman is the excitement of getting to know our class for the first time and knowing that we have the next four years to spend with each other at this amazing place!
A little bit about myself: I grew up right outside of New York City and am a huge fan of rock climbing, TV, and tacos. One of my biggest regrets in high school was that I didn't get involved in student government until my senior year. Only then did I realize the fun and satisfaction of getting to plan and facilitate the bonding of my class. This experience drove me to run for Freshman Class President at CMC, because I want to do whatever I can to make our year the best possible. Our school is undoubtedly close-knit and inclusive, but I want our freshman class to be especially bonded.
Many can attest that it takes me about 15 minutes longer than it should to walk anywhere. Why? Because I'm always stopping to talk with people! Whether you're in my Gov. class or were on my community service project the 2nd day of orientation, I always want to hear what's going on with all of you—I care. And I'll continue to care as your president.
I believe the key to unifying our class is a mix of both wet and dry events; mixers before TNC and sports games, anyone? Who's up for a freshmen-only Six Flags trip?  OH, and most importantly SUNDAY NIGHT FOODFEST!!! If you like these ideas, come stop by my room in Green 115 any time to hear more, chat about the election, or just watch HBO!
Austin Landgraf
Here's a brief outline of my platform:
1. Camaraderie: Part of my vision is to create a really strong sense of unity within our class.  I aim to do this by throwing various freshman events.  Here are some of my ideas: (I wouldn't say creativity is my strength, so I plan on stocking my freshman council with a bunch of creative minds.  This is definitely not an exhaustive list.)
a.) Overnight trip to Mt. Baldy to watch a meteor shower
b.) Formal salsa dancing night
2. Major Improvements: A main responsibility of a class president is to meet the needs of the students.  I have two ideas for how to do this.
a.) Fan Renting System — You'd rent a fan and return it at the end of the semester.
b.) Direct Book Exchange Website — I'd hire someone to build a website that eliminates the middleman in buying and selling books.  It would work like this:  There would be a tab for each course offered by CMC.  People who have the books for a course would register under the corresponding tab and list their price.  The buyer would click on the tab, contact the person who has the book, meet up with them, and buy it.  Benefits: no packaging, no shipping, no waiting around for your books to arrive.
3. Community: I think that some of our best friends at CMC are going to be in the classes right above us.  I want to start forming the ties between our class and the upperclassmen right now.  I'll do this by:
a.) working with the current sophomore class president, Iris, to throw more Freshman/Sophomore events
b.) planning additional events aimed at integrating all four classes
Cassie Lewis
The elections for freshman class president are drawing near, and it's time for the class of 2017 to decide who is going to represent them for the remainder of the school year. So how do you choose between all the different candidates running?  What makes a good freshman class president? How about someone who's enthusiastic? Perhaps a candidate who takes initiative to get to know every one of her classmates is the right choice. Someone who's passionate about coordinating events and making CMC the best it can be. After all, we do have to keep up our reputation as the happiest college in America. I believe that as freshman class president, I would be a useful contributor to this cause. My goal for this year is to get to know every single one of you, and to have everyone get to know everyone else. This graduating class is full of some of the most interesting people ever, and it would be a shame to never get a chance to know them. I hope to provide this chance. I also want to make sure that all of your voices are heard. If you have an idea for a great new event or an issue with the current way something is run, I want to make sure these are addressed. As freshmen class president, I would like to think of myself not as your leader, but your facilitator, so that we can make this year the absolute best it could be. Vote Cassie Lewis for freshmen class president!
Cole Mora
I will be the person that is there for you when you need it. The way I see it, the Freshman Class President's most important responsibility is connecting with their classmates to earn trust and create a sense of unity. Every student should feel like a part of the family we have here, and I want to make sure that happens. We live a uniquely fantastic life here at CMC, but there's always room for improvement and change. I will dedicate myself to my class and my school so that no one can describe their first year at CMC as anything other than great. I will also make myself as available as possible, because after meeting so many of you, the biggest mistake I could make would be neglecting the wealth of ideas and capabilities that you all possess. I am motivated to be someone you can rely on, and committed to the success of our class. I believe that I have the ability to effectively serve you, and I'd be thankful for your vote. You can ask me about my qualifications whenever you see me, but I wanted this statement to focus not on what I've done in the past, but what I can do for you as we move forward. If anyone would like to talk more, or needs someone to talk to, feel free to come by Appleby 215 and I'd love to have a chat. Thanks for your time CMC.
Natan Sebhatleab
Class of 2017,
My name is Natan Sebhatleab and I am running to be your Freshman
Class President. I am running because I think I'm the man for the job.  As a resident on the beach side of Green Hall, I have had to quickly learn about the dynamic social scene at CMC.  I have met so many of you in the dining halls, class and at the many great parties that we've already had.  I have also met some of you in my room while some of you guys use it as a pit stop throughout the night,  some of you use it as short cut when crossing green.  I love it. I love all of it.  I've had the time of my life here and it's only the beginning.  I can be your class president because I have the qualifications, drive and integrity to bring our class together as a community and throw awesome parties. But, I want to be your class president because I love this place.  I love the CMC and our class and I will fight fiercely to preserve the interests of our class and the CMC community.
As your class president, I will do the following things.
Socialize

Improve inter-college relationships:
Coordinate with the class president at the other claremont college
Host pre-games for freshmen from all 5Cs

Communicate
Budgeting

Ask for class input when decide budgeting
Best party idea contest: person with the best event idea gets to throw it using small portion of class budget
Tanks: Make coolest tanks you've ever seen
Vote Natan Sebhatleab as your Freshman Class President!
I would be the Freshest Frez!
Max Urman
Hey class of 2017! My name is Max Urman and I am one of your candidates for freshman class president. Since we've only been here a few weeks I have not gotten the chance to meet a lot of our awesome class. For those of you that don't know me, I love to golf, play piano, listen to music, ski, and play basketball. In High School I was part of several clubs which focused on improving on campus life. My High School had 4,000 kids so I am used to advocating for myself and peers as well as working with faculty.
The most important thing about me, however, is that I love to be involved and make as much of a difference as possible. I have fallen in the love with that way that students care so much about the world around them. In my short time here at CMC it's obvious to me that the people here really care about our school and our community. As Freshman Class president I want to bring everyone's desire to improve our school into action and of course have a ton of fun. I think it's really to get into the everyday routine of life. Where all we do is eat/ party with the same people or study in the same spot. As freshman class president I want to create events where freshman can go and meet new people. It would be my goal to listen to everyone around me and make the next four years even better than they are already destined to be.
Vote Max Urman He's your man!
Jen Vaccaro
Fellow class of 2017 CMCers,
After 18 years, 5+ college apps, 2+ SAT tests and 1 CMC application… we somehow all managed to end up here – together.
We are the 12%, the class of 2017. We picked CMC to be part of a small community of people who care about each other unconditionally. For this next year I want to help strengthen this community of vibrant, ambitious and fun individuals.
Who?
I am Jen Vaccaro, from Lafayette, California. I was the president of my school's a cappella chapter, played and coached soccer, and for four years I worked for the Association of University Women as President of their leadership committee and chair of publicity/social events. I also worked for my high school's leadership branch. I love The Middle, Modern Family, and Game of Thrones (yes, even after the Red Wedding).
Why?
Because I believe in this community. We, the CMC class of 2017, are the ones who may be the best men or maids of honor at our weddings, watch our children grow up and, most importantly, play bp with us in 15 years at Pirate Party.
How?
I will focus on building a sense of community within our freshman class. Among many other ideas, I will start a Google page where anyone can send me suggestions, questions and complaints. This idea represents my mission to have an approachable and relatable presidency. I want to represent and work to effect your ideas at all ASCMC meetings.
Plans…
Organize more Target/ Montecito Plaza trips (zipcar = $)
class of 2017 mixers
Friday night trips to the village (21 choices, anyone?)
Pre-game events for sports
Pre-Halloween scary movie night/ pumpkin carving
Holiday gift exchange / cookie decorating (as if snack and tea isn't enough)
Viewing parties of some of our favorite shows
Chloe Zagrodzky
Hey, y'all! My name is Chloe Zagrodzky. I'm from Austin, Texas, currently residing in Benson, and I would love to be the president of the Class of 2017! In high school, I served on Student Government all four years, leading up to my role as Vice President of the Student Body senior year. As VP, I was in charge of planning major campus events, including a masquerade ball and a rave. If elected to ASCMC, I would love to put that experience to use by not only helping to throw awesome TNCs and Saturday night parties, but organize some freshman-only parties and activities so we can all have fun and bond as a class. In addition to costume parties and glow-in-the-dark ragers, I'd like to have some more low-key bonding activities as well. Ideally, I'd like to coordinate with the Dean of Students and create a freshman beach day where we could all tan, swim, play beach volleyball and generally have a good time. On a more regular basis, I'd like to organize Sunday board games in one of the lounges, because what better way to get to know your peers than playing Cards Against Humanity? I also think having a freshman forum to discuss issues and hopes for the year would not only help me serve the Class of 2017, but allow your opinions, desires and concerns be known. Long story short, freshman year is a big transition, and I'd like to make it as fun, easy and welcoming as possible.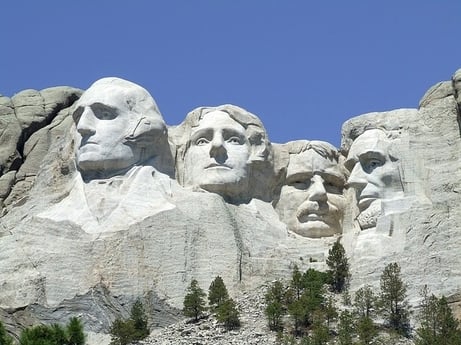 Hoping to be your class president? Winning the position takes a lot of work, but you can absolutely make it happen. Why should you trust me? I was my Junior Class President and Student Government President my senior year, so I know what it takes to get there. In this article, I've outlined every step you need to take to become class president: starting with just getting on student council freshman year, all the way through running in a big election as a senior.
Why Do You Want to Be Class President?
Before I talk about how to get elected, I want you to think about why you want to become class president. Do you want to improve school dances? Do you want to have a wider variety of school lunch options? Create a class field trip? Start a fundraiser?
All of these reasons are legitimate. You need to figure out what your own goal is. If you're having trouble, sit down and brainstorm. Think about all the events your student government plans. Which did you attend? Were there issues at these events? What could have been done better? Is it something you could change? This brainstorming should lead you to some ideas of why you want to become president of your class or school.
Why do you need a reason to want to be class president? It'll keep you motivated during your campaign, and it'll help you explain to your classmates why they should vote for you. I'll delve into this in-depth later on in this article.
First, I'll go over the two major steps you need to follow in order to run a successful campaign.
Step 1: Start Early
If you want to be president of your class or high school some day, you need to start working towards that goal early.
Plan to join student council your freshman year, but don't expect to be elected president. Freshman student council elections are usually a mess. Freshman elections typically happen within a month of starting school, so no one knows each other. The person elected president is usually the person whose name other students have heard the most. It's not usually based on competence or trust.
My recommendation for freshman student council elections: Run for one of the "smaller" offices such as secretary or treasurer. There is usually less competition for these positions, so you'll have a better shot of being elected. During freshman year, your aim should just be to get on the council. Once you're on it, you'll be able to prove your effectiveness as a leader and can start the climb towards president. I was elected Freshman Treasurer, and then Sophomore Vice President, and then Junior Class President.
But by starting early, I don't just mean joining the council early...
Step 2: Maintain Relationships
You need to work from the start to build relationships with your classmates so that they know and trust you. This is the most important step to becoming Class President.
Students want to elect someone they like and know is competent. Be a leader in the classroom. Participate in class discussions and get good grades, it's how you'll prove your competence. Don't be the class clown or the student who's always on their cell phone or asleep.
Interact with the students around you. Sit with different groups at lunch. Talk to them about their concerns and what changes they'd like to see happen at the school.
If you're not currently on student council, ask if you can attend their meetings. Some student councils allow students who're interested in joining to sit in on their meetings, and some host an occasional meeting (monthly, bi-monthly, annual, etc.) for students who're not on the council to voice their concerns and ideas.
Also, if you're not currently on student council, ask members of student council if they need help with their events. It's a great way to test out student council to see if it's right for you, and it's also a great way to show you're fit to be on student council/leading student council.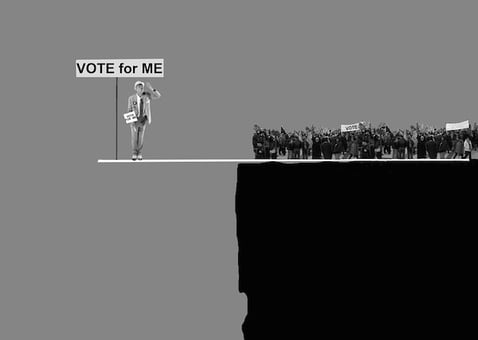 With my advice, you won't be quite so lonely!
How to Run a Winning Election
The two steps I mentioned above will start you on the path to becoming president of your class, but to run a winning election you'll need to do more.
#1: Get Your Name Out There
To win an election, you need to market yourself. Start by creating a slogan, even if it's as simple as "Lauren for Junior Class President." You want to use one slogan for your campaign that will be used on all of your marketing materials so that your name becomes recognizable. If you don't come up with one slogan and instead use multiple slogans or designs, people may get confused. You want one good slogan that you'll use across all of your material to ensure a clear, focused campaign that'll create name recognition. Think about all of the US presidential campaigns; the posters always have one design from which they never stray.
#2: Put Up Posters With Your Slogan
The posters can be super simple; even just a print out of the slogan on normal computer paper will work. However, you should have a lot of them. The exact number will vary proportionally to the number of students in your class (or school, if you're running for the overall Student Government President). What I mean by that is if your class has 100 students, 10 posters may be enough, but if you have 1000 students in your class, you may want to put up 50 or more posters. Count on some posters being ripped down or disappearing. Most schools have rules against this, but it's hard to catch someone ripping down a poster. Plan on making extras.
#3: Create Something to Hand Out
This can be a sticker, button, pencil, etc. You can make these super cheaply by buying labels, printing your slogan onto the labels, and handing them out as "stickers" or putting these labels onto pencils. Again, as I said for posters, the number of handouts you should make will vary based on the number of students in your class or school. If you can afford it, I'd recommend making at least one sticker/handout per student in your class. The campaigns usually last multiple days, so try to make sure you have enough handouts to give a second sticker or pencil to other students who may misplace the first.
NOTE: You may not be able to use all of my suggestions above. Different schools have different campaign rules. For example, some schools don't allow you to hand anything out. Check with a teacher or school administrator to make sure you know what the rules are.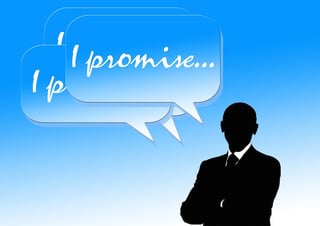 What's the Point of Marketing Yourself?
You won't win an election if people don't know who you are and why you're running. As I said before, students want to elect people they like and know are competent. Even if you're a leader in the classroom and getting good grades, if you're in a class of 1000, you may not know half of your classmates. You want the other half of students who don't know you personally to know your name and to talk about you with their friends.
Posters help create name visibility. People will start to recognize your name and will hopefully start to talk to their friends about you.
Handouts (i.e. stickers or pencils) also help create name visibility and offer you an opportunity to meet more students you don't know. At lunch time, travel around your cafeteria, walk up to people you don't know and ask if they'd like a sticker or pencil. It's a GREAT excuse to talk to people and will give you an opportunity to convince them to vote for you.
Make sure you tell them why you want to be president. As I mentioned earlier, whatever reason you decided to run (whether it was to improve school dances or improve the lunch menu) tell it to them! Ask them what they'd like to see happen at the school next year. Show them you'll be a good listener as well as a good leader!
#4: Ace Your Campaign Speech
Some schools have candidates give speeches or debate. My school did not. If your school allows you to give a speech, definitely do so!
Here aremy recommended points to hit in your speech/debate.
Introduce yourself (It may seem obvious, but it will help students who may not know you).
"Hi, I'm Lauren Jones, and I'm running for Junior Class President."
Say why you want to be president and why you're qualified. Your qualifications will be a combination of personal characteristics and past experiences and successes.
"I'm responsible and a good listener. I served as Sophomore Class VP and fundraised more than $1,000 for the Red Cross."
State your platform (what you plan to do differently).
"I plan to move our school dance to the Marriott Ballroom instead of our gym."
Say how you plan to accomplish your goals.
"I will raise the money to move our dance to the Marriott Ballroom by hosting a school-wide bake sale."
End with your campaign slogan.
"Remember, Lauren for Junior Class President."
These should be the main points you hit, but I'd recommend injecting some humor into it to make it more interesting. However, your speech should not be too long (I'd recommend 2-3 minutes maximum). Make it concise and to the point or you'll lose your audience.
If you market yourself well along with starting early, building a solid reputation, and maintaining relationships, you'll have yourself a winning campaign!
What's Next?
If you're interested in becoming class president in part to put it on your college application, you should learn about what makes an amazing extracurricular activity for your college applications. Also, you should learn how many extracurricular activities you need for college.
Interested in learning about other great extracurricular opportunities? Learn more about job shadowing, community service, and volunteer abroad programs.
Aiming to get into Harvard and the Ivy League? Read our How to Get Into Harvard guide for everything you need to know to get accepted.
Want to improve your SAT score by 160 points or your ACT score by 4 points? We've written a guide for each test about the top 5 strategies you must be using to have a shot at improving your score. Download it for free now: